We have your back
...and your details
Seventh Spectrum Studios has decades of experience overcoming obstacles and delivering highly detail-oriented designs. We offer a finely executed design and documentation process while delivering your project on time and within budget. We design specialized interiors that expertly match each organization's mission and culture. Seventh Spectrum Studios accomplishes this by identifying both obvious and unspoken priorities through interviews with owners, stakeholders and other key team members. Real estate is expensive so we maximize every square foot while delivering both form AND function.

We know what it takes to deliver complex projects efficiently and cost-effectively. The keys to our success have always been strong listening and issue resolution skills, a consultative approach to design and a passion to deliver unique environments that consistently exceed our clients' expectations. Seventh Spectrum Studios finds unique solutions that others may miss.
The Woman Behind the Company
Angela Peterson is a passionate registered Interior Designer who has amassed more than 20 years of design and management experience in the Austin market. She has overseen notable projects from inception to completion during her career, starting at the initial visioning stage, through development, construction drawings and contract administration. The International Interior Design Association named her one of the "Top 10 to Watch" not only due to her eye for color, scale, and thoughtful design, but also her dedication to community giving. Angela's expertise ranges from designing interiors for ground-up projects to applying the finishing touches, including artwork and furniture, to existing spaces. She also has a passion for sustainable interiors as evidenced by her substantial body of green projects and her accreditation as a LEED professional with an interior design/construction specialty (Leadership in Energy and Environmental Design - LEED ID + C).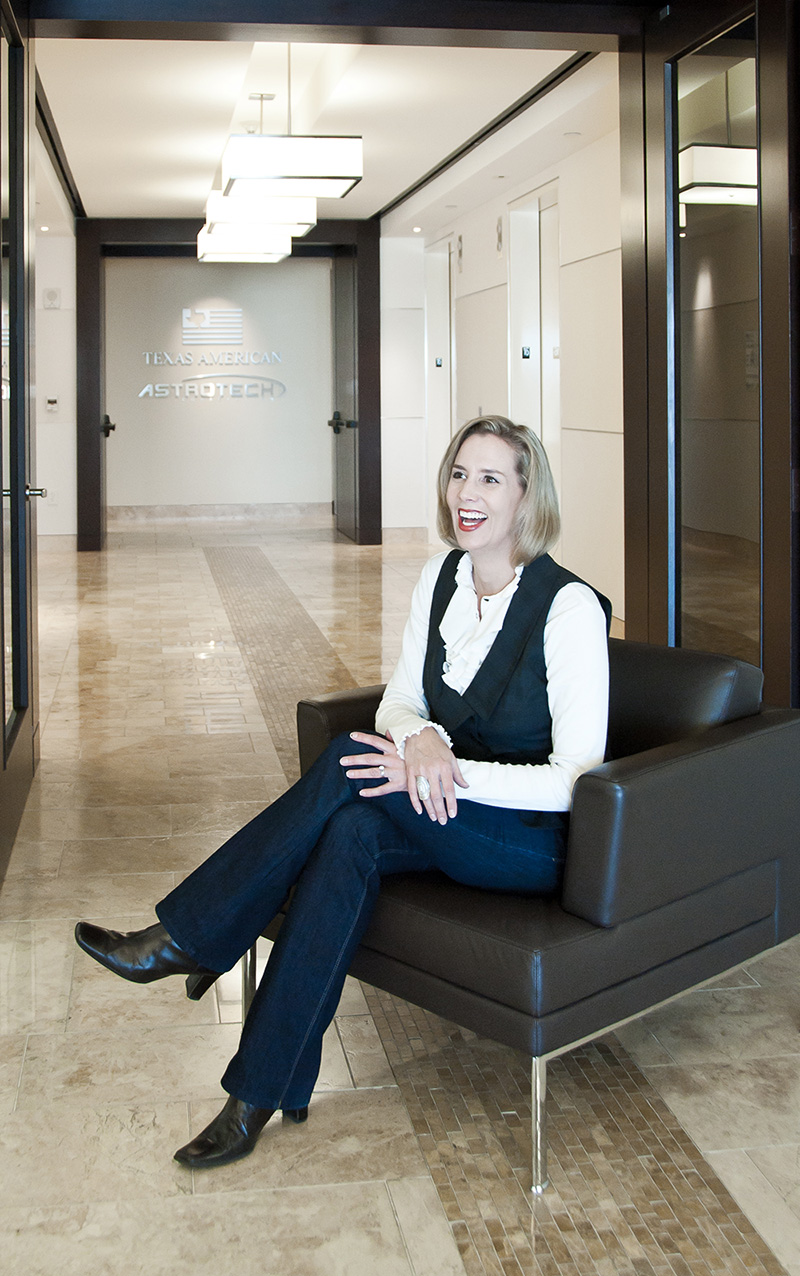 Seventh Spectrum Studios feels strongly that clients should be involved in each step of the design process, making them an integral part of the team. Every project has a budget and Angela has the expert ability to listen intently to clients' needs then create a design within that budget with excellent attention to detail throughout the entire building and remodeling process.
Something that really sets Seventh Spectrum Studios apart from other design firms is dedication to executing each client's unique vision. Because Seventh Spectrum Studios treats every project like an individual, each client receives a knockout, one-of-a-kind space to call their own.
Industries Served: